WE HAVE A NUMBER OF DEBUTANTE BALLS THROUGHOUT 2018 WITH PLACES AVAILABLE NOW. Please contact us for further information on our dates and availability.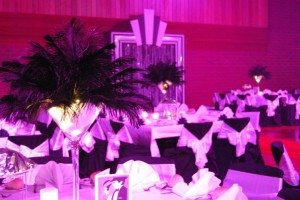 YOUR DEBUTANTE EXPERIENCE
Your debutante ball is one of the most important milestones in your life and symbolises a coming of age. Celebrating this momentous occasion with your family and friends is truly wonderful and will create special memories for life.
IGBY Productions' Debutante Balls are designed to be fun, family friendly events. We assist in every aspect of your debutante ball and take on all the hard work and coordination, making it easier for you to organise your big day, so you can concentrate on having fun with your friends.
Our dedicated staff have years of experience in working with teenagers at their debutante balls. We know exactly what is required to make your debutante ball a success. We are on hand right from registering your name, throughout your dance lessons and suit hire to saying goodbye at the end of the actual evening.
OUR THEMED DEBUTANTE BALLS
We give each of our debutante balls a theme. The theme is chosen by you, so you get to pick which theme reflects your groups personality and style. We will offer our helpful advice on which themes work well and will give you a list of suggestions, or you can let your imaginations run wild and come up with your own theme!
Some of IGBY's favourites are Alice in Wonderland, Thriller, Chicago, Burlesque, Great Gatsby and Bollywood! We have a huge variety of decorations and props for all manner of styles, so whatever the theme, we guarantee it will look amazing!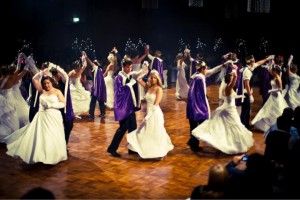 DANCE LESSONS
In preparation for the deb, you will attend 5 weeks of dance lessons. On the night you will present to your audience of family and friends. You will perform a number of dances with your partner. You will also have one dance with a 'special person'; either a close friend or relative. The dances are set to modern music that matches the overall theme of your deb, it might be from the soundtrack to a film or musical, or it might be pop music that has lyrics that match your theme.
To make sure that you are confident on the night, we ask you to attend dance lessons so that you can learn the steps to each routine. The dance lessons are great fun and a great way to get to know the other people involved in your debutante ball.
VENUE
We hold our debutante balls in South Barwon Civic Centre. This is a large venue with ample parking and great facilities. We love using this hall as we can position our tables to give our deb participants maximum space to perform their dances, this also means that there is a large dance floor to party the night away to our live band after the presentations have finished!
The South Barwon Civic Centre is located at 2 Colac Road, Belmont.
ENTERTAINMENT
Once the formalities have all been completed and everyone's nerves have settled down, we gear up into party mode as our live band hit the stage. Playing all your favourites; classic and modern, rock and pop. Our lively and vibrant entertainment will make sure that everyone is on their feet, having a great time.
PHOTOGRAPHY & VIDEOGRAPHY
Throughout the day of your deb, you will have portrait photographs taken with your partner and deb group. You will also be photographed in the evening with your deb group dressed in your themed accessories. There will be the opportunity for you to have portraits taken with your family and friends also.
We also provide a DVD of the evening so that you can relive the event again and again. From your arrival at the venue and right throughout the presentations, our videographer will capture all of the wonderful moments of your debutante ball.
Photographs are available for purchase, this can be arranged after the debutante ball through the photographer.